Westgate Village
Henbart LLC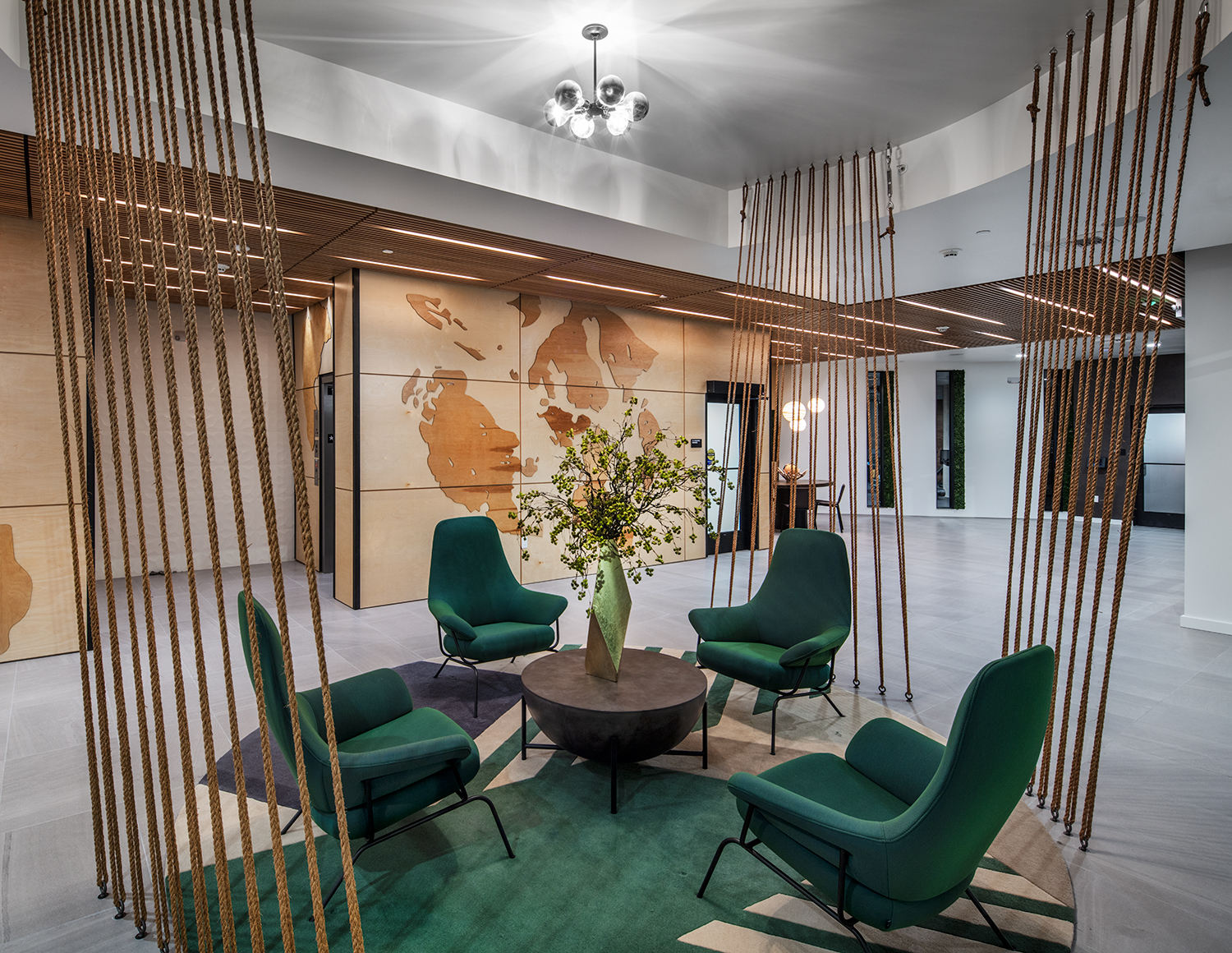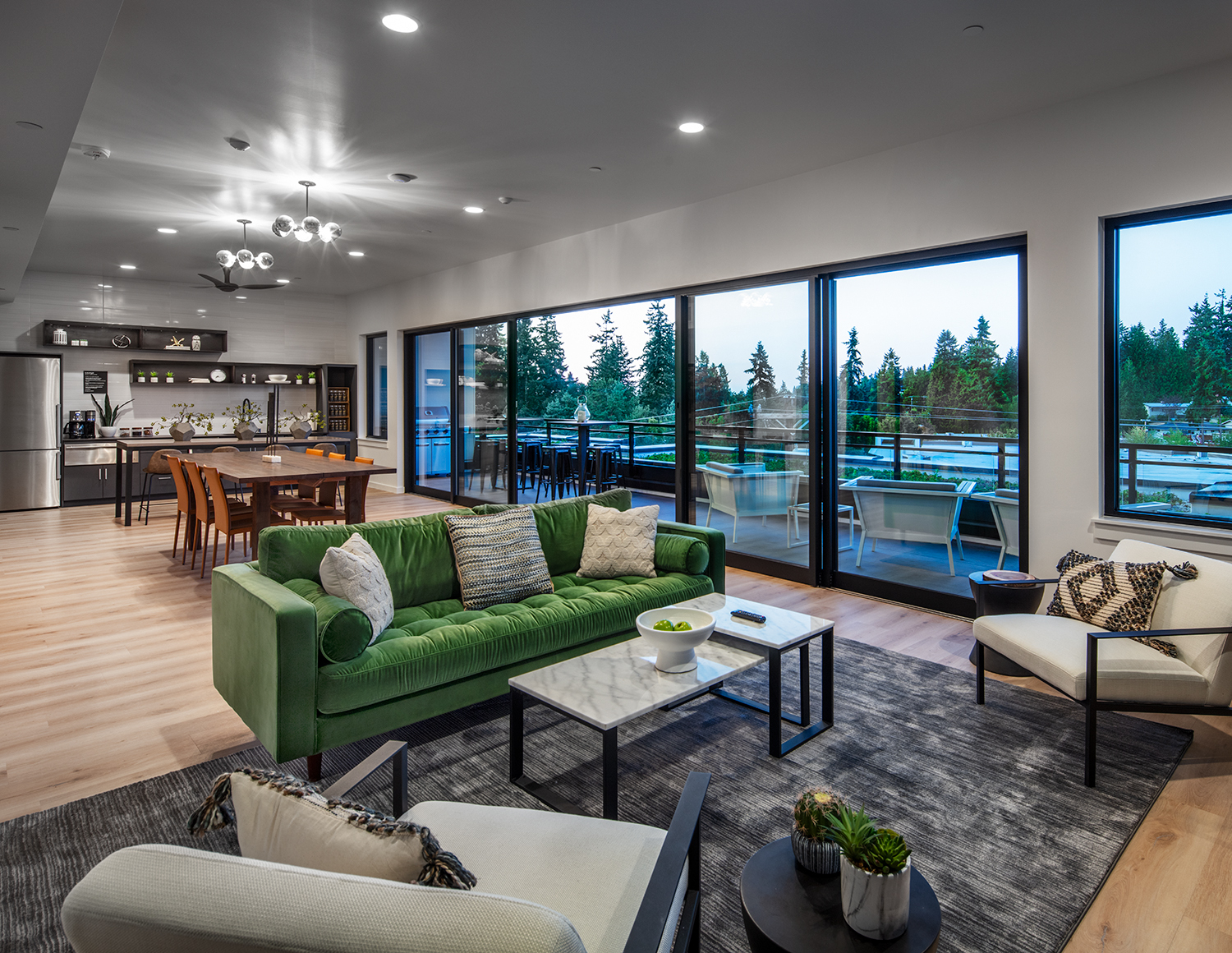 Project Info

Services:
Architecture
Interiors
Construction Administration

Size:
96,668 SF

Location:
Edmonds, Washington
Project Details
Westgate Village is a mixed-use development that features 91 residential units, 3,100 square feet of retail, and a public/private outdoor amenity space located at the intersection of Edmonds Way and 100th Ave.
The contemporary modern project features a sleek palette of black steel and wood grain accents, intentionally detailed concrete, and natural colors to gracefully wrap along a steep wooded sloped site. It elegantly incorporates a variety of outdoor landscaping and seating, forming an outdoor public park area and an intimate green roof patio space. Interior amenities include co-working spaces, lounge areas, game rooms, and onsite fitness.
The amenity spaces are clean and modern, balancing textured and light neutral materials with dark accents. The interiors display cork and plywood accent wall panels, white tile and marble, and neutral grained plank flooring contrasted with fun accents of rope, laser cut wood, indoor plants, and blackened steel.